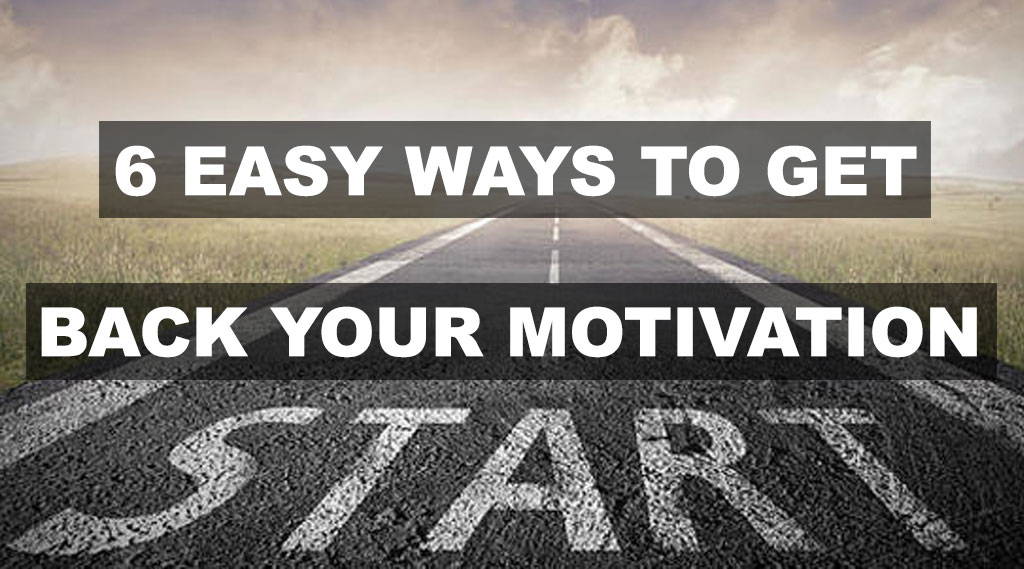 Sometimes, your mind gets too occupied with all the things that need to be done, leading to mental as well as emotional exhaustion. Once that happens, you begin to fail in achieving your goals. Did you lose the necessary skills to succeed? Of course, you didn't – what simply lost motivation.
Don't let the negativity get the best of you. Get back your motivation by following these simple tips:
Manage Your Stress
While you can't control some of the most stressful things in life, you can always change how they affect you. Manage your stress by getting rid of negative thoughts and living a balanced life. Set aside enough time for everything – for school or work, for family and friends, and even for leisure. No matter how busy life becomes, you shouldn't forget to take a break.

Broaden Your Perspective
Sometimes, lack of motivation stems from self-doubt. If you're thinking that the problem's too difficult, remember that there are many ways to address a certain situation. All you have to do is figure out what works.
Thus, it is very important to broaden your perspective. Think of alternative ways or approaches to solve a problem. If plan A does not work, then go with plan B. Of course, there's the chance that you'd end up empty handed even after trying dozens of times.
If that's the case, look at the bigger picture – there may be better things coming, and spending more time on the current dilemma might not be that crucial.
Affirmation and Meditation
Many actually start working towards a goal, but only a few manage to reach the finish line. This isn't surprising though, given that some pursuits really require a lot of effort. You need resilience, courage, and determination to deal with the hindrances and challenges that may come along the way.
So, how can you stay positive? Start by telling yourself something along the lines of "I can do this!" Despite being simple, that will do wonders in boosting your confidence and motivation.
Affirmations are best used along with meditation, which you can do upon waking up or while having a short break. You will only need very few minutes to experience a refreshing and positive vibe.

Accomplish Smaller Goals
Do not overwhelm yourself by trying to accomplish one big goal at a time. Get organized and divide a grand goal into smaller, more manageable tasks. In that way, it will be easier to see progress and you'll be motivated to continue until the end.
Get a Strong Support System
Your family and your friends are your great sources of motivation. Despite all the problems that may bring you down, they are the people who will lift your spirits up and inspire you to become the best you can be. Whenever you're feeling down, don't hesitate to get in touch with those closest to you.

Say a Little Prayer
Many manage to stay motivated by keeping their faith. If you're the religious kind, just know that no matter how hard the circumstances may be in your life, there is a greater being from whom you can ask comfort and guidance.
Staying motivated or getting your motivation back doesn't have to be difficult. By following the tips listed above, you'll soon be happily working towards your goals once more.  
Don't Worry About What to Cook & Get Back Your Motivation
Choose from 35 healthy balanced, vegan, paleo, gluten free & low carb meal options in 3 different sizes, with free nutritional coaching specific to your goals!
We service Vancouver with free pick-up locations and home/office delivery.