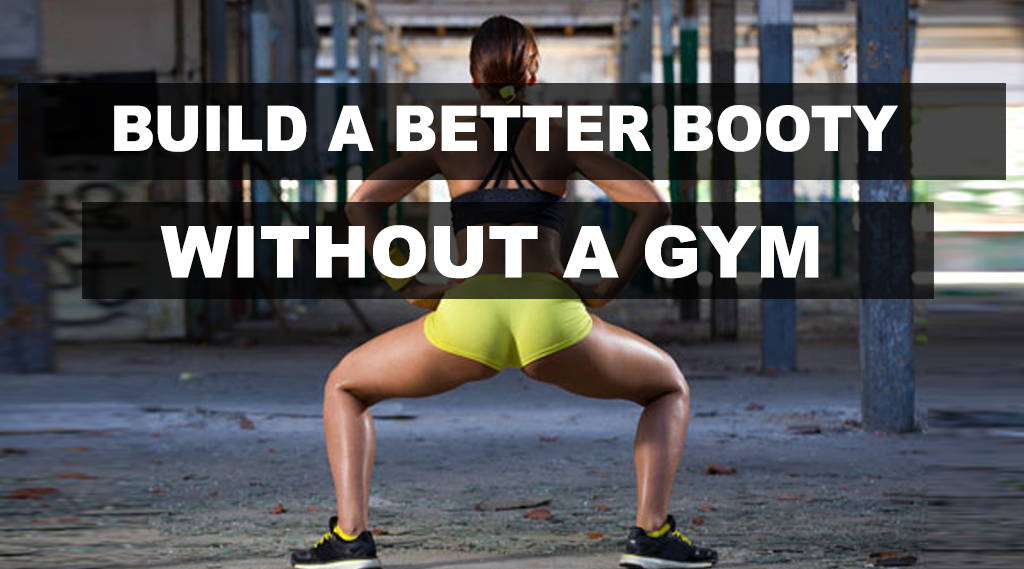 Achieving a perfectly shaped booty is part of almost everyone's fitness goals. However, some are reluctant to go the gym, partly because they don't feel like using exercise equipment. There are also those scared off by the thought of working out with strangers. Others do not want to spend on membership fees.            
Well, the good news is, you can still achieve that perfectly toned butt without leaving your home – just follow these easy routines:

Squat As Much As you Can
Doing squats works the muscles of the thighs, hips, and the lower back. Even if it's just a basic squat, it can still make a lot of difference as long as you're doing it the right way.
To get the full of benefits of squats, make sure to:
Set the distance between the feet at least shoulder width apart.
Keep your back straight and your head up while bending your knees.
Keep your heels on the floor while you squat down. You may slightly lift your heels to drive your hips forward until you return to the standing position.
It's best to squat down as low as you can until your thighs are positioned parallel to the floor. Also, trying various squatting routines can help you achieve remarkable results.
Level up your squats by lifting some weights, jumping in between repetitions, or shifting your weight in one of your heels alternately while doing the repetitions, or even by just slightly increasing the distance between your feet.

Perform the Best Lunges
Lunge exercises act on the same muscle groups, helping you achieve a fuller, rounder butt.
One of the most basic routines is the forward lunge. However, you can also go for more intensive variations such as the reverse and side lunge to work as many muscles as possible.
Any of these lunge variations will be great as long as you make your steps as large as possible.
If you want, you may perform a combination of squats and lunges for a more diverse range of movement. For instance, you may have sumo squats and curtsy lunges.

Things You Shouldn't Miss
Surely, you want to get a better booty as quickly as possible. No matter how excited you are though, you should keep a few things in mind – for the sake of safety and to maximize the outcome of your efforts.
Take rests. Overworking your muscles may actually damage them. If you're new to doing any sort of exercise, it's best to start with twice-weekly sessions.
Add resistance. Just like in doing any other muscle-focused workout, you need to gradually add resistance to help muscles grow and to maintain that perfect booty.
Add protein to your diet. This will keep your muscles healthy, but remember to eat with moderation.
Perform full-body workouts. Perform exercises that involve as many muscle groups as possible for an overall leaner physique and a healthier body.
Even if you're not a gym-goer, you can still get that perfectly toned butt by doing simple workouts for a few days every week. Always keep in mind that performing the exercises correctly and regularly is crucial in achieving superb results.
Don't Forget About Your Nutrition
Nutrition is definitely necessary to ensure you live a healthy lifestyle.
Do not confuse yourself by thinking that in order to grow a bigger booty you will have to eat numerous amounts of dry chicken breast all day. There are plenty of other ways to fuel your body and build a bigger booty while living a healthy lifestyle filled with delicious food.
Movement Food offers 35+ healthy balanced, vegan, paleo, gluten free & low carb meal options in 3 different sizes, with free nutritional coaching specific to your goals! You will be on your way to growing a bigger booty the healthy way!
Movement Food service Vancouver with free pick-up locations and home/office delivery.